How our clients rank us
Based on 10/10 score from survey data
Over 142 Reviews.
Facebook
Google
Zillow
Yelp
All, 5 out of 5 Stars.
Honest & Trustworthy

100% of our clients found us to be trustworthy and honest.

Accuracy

99% of our loans were closed with accurate information.

Timeliness

99% of clients were happy with our speed and closing time.

Customer Service

100% of our clients would recommend us to a friend.
Your Mortgage Experts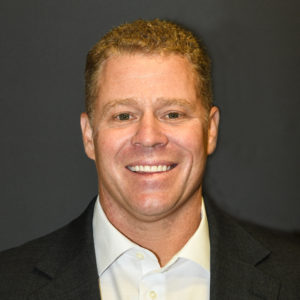 Brooke Knight
Senior Mortgage Advisor
NMLS #53929
Brooke started Knight Financial in 2005 and his product and industry knowledge are unparalleled. Bringing over 15 years of experience in originating, he has seen it all. Brooke excels at quickly and efficiently matching client needs to lender product and pricing availability.
Jes Walker-Wyse
Senior Mortgage Advisor
NMLS #691176
Jes has made it her mission to streamline the loan process and ensure a unique and personal experience for every client. She not only specializes in VA loans, being a veteran herself, but also in Construction loans, where she gets to help clients build their dream home. When she's not out making the dream of home ownership a reality, Jes is actively involved in her community through Rotary. She's also an avid runner and baker, who loves to spend time outside with her family.
Troy Babbitt
Senior Mortgage Advisor
NMLS #288007
Troy joined the Knight Financial family in 2006. His philosophy is simple – empower his clients through increased knowledge and savvy financial strategies aimed at achieving overall financial freedom. Troy continues to implement many of the new systems we utilize at Knight Financial and we are mutually grateful to have him as part of our organization.
Demi Lund
Mortgage Advisor
NMLS #1645237
Demi is our newest member, and we couldn't be more excited! She brings a wealth of knowledge from her days as a Loan Processor. Her energy is contagious, and from the moment you meet with Demi, you will quickly understand she is a driver by nature and ready to take on any challenge, small or large. We can't wait to watch her grow!
Marc Gallegos
Loan Manager
NMLS #1373831
Marc enters his 4th year with Knight Financial Home Loans. A graduate of Corban University in Salem, Marc takes his education seriously as our industry continues to evolve and change daily. He strives for elite competency when it comes to product knowledge and efficient systems. Aside from lending and other real estate interests, Marc enjoys exploring the Pacific Northwest with his wife, Abi and dog, Danner. Camping, fishing, and kayaking are all favorite pastimes of his small family.
Kevin Sliker
Loan Officer Assistant
NMLS #1822540
Kevin is our newest member at Knight Financial bringing process improvement, technology systems, and business development applications to the team. He has over 10 years of experience in the United States Army Reserve and holds two engineering specialties. His formal education is in Economics with a focus in Computer Science. He is heavily involved in the structure, processes, and systems used by Knight Financial. He is actively working towards his Brokers License and we look forward to his initiative and follow through.
Loan Programs
Contact us to learn more!
VA / USDA
VA - No Monthly PMI
VA - 100% Gift Funds Allowed
USDA - Upfront Guarantee Fee Financed
USDA - Annual Fee Required
Go toVA / USDA

Contact Us
Testimonials
What others are saying about us...